WEB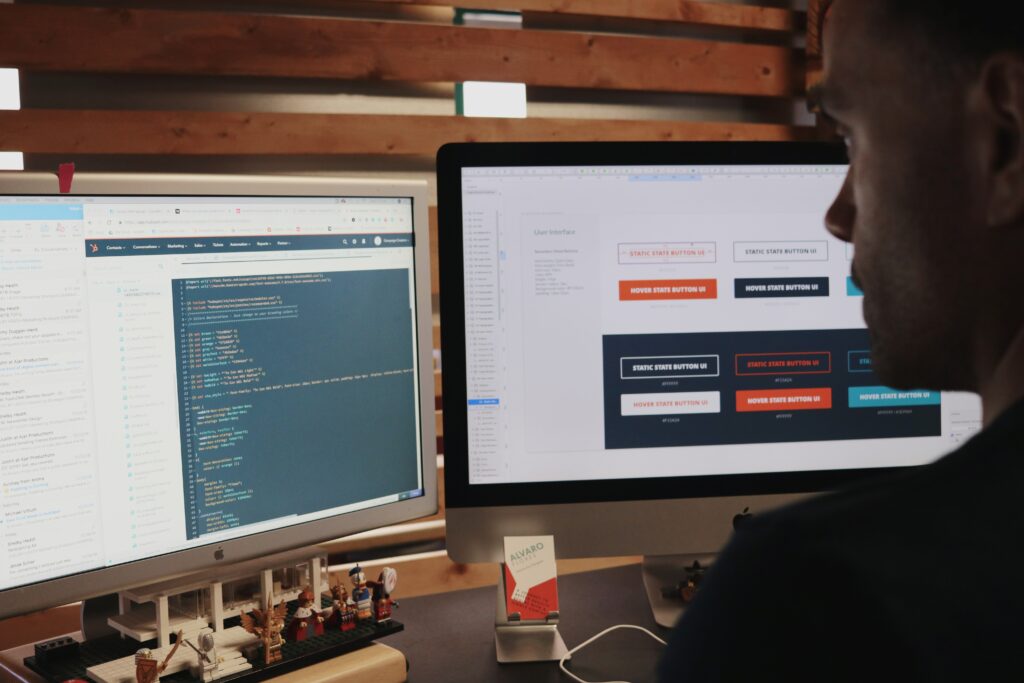 If you're in business today you should be on the web! Even if that's a single page site with straightforward information about your company, products, and services. Unsure? Let Onyx offer you a no-cost review of your web presence and search engine standing and suggest opportunities to improve and drive more business to your door!
Onyx understands the ins and outs of small business and we can build a new website, improve your SEO, or run a targeted marketing campaign with ad buys and social media. Don't miss out on the simple and consistent steps we can help manage for you to pull more customers.
We're here to help!
SOFTWARE
Onyx has 25 years of software development experience across a wide range of languages (Assembly, C, C++, C#, Python, Java, Javascript, HTML) and technologies from Modern React Web Apps to Embedded Firmware development we can support existing and new development work to further your goals, improve existing products or modernize legacy development. We'd love to offer our insights and support in delivering your next key software technology!
Onyx relies internally on two critical systems Agile/Scrum for planning and execution of projects, which provides good visibility on progress. Paired with Test-Driven development to assure deliverables meet requirements, robust and bug-free.
HARDWARE
The landscape has changed drastically for hardware engineering over the past fifteen years. The proliferation of low cost, high performance, low power system on chip designs has ushered in an era of prototyping, sensor fusion, and creativity that was simply not possible when Onyx began. Truly a golden era for creativity and hardware-based solutions for business or as products. Using modern edge computing or IoT field updates of devices can be made almost painless!
Onyx has the know-how, contacts, and resources to achieve your vision! If you have an aging design in need of an update or augmentation let us help you modernize using the latest in ARM™ based processors with WiFi or BLE support for an almost magical level of control and streaming information!
TOGETHER
WE CAN
BUILD IT!
CONTACT INFORMATION
8346 N. 6th Street
Phoenix, AZ 85020

602.418.6399